CWCA Award Recipient Biographies
Janina Ciezadlo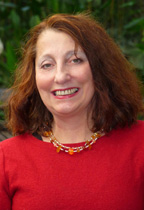 Janina Ciezadlo is an artist, writer and educator who has taught Women in Art, Literature and Music at Columbia College Chicago for over 15 years and designed the first Introduction to Woman and Gender Studies with a curriculum that was interdisciplinary, multicultural and diverse. She has written articles and reviews for the Chicago Reader and other publication and been active in the WCA conferences and CWCA events. Her artwork is constructed and conceptually aligned with personal issues, illustrating the concept the "personal is the political."
www.merelycirculating.com
Pearl Hirshfield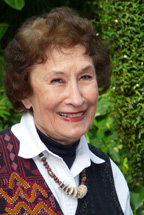 Pearl Hirshfield is an artist/activist. Working in various media, her provocative paintings, sculpture, and installations have focused on women and address abortion, loneliness, mourning, as well as torture, censorship, the Holocaust, and the environment. Pearl was an early member and supporter of Women for Peace. Pearl was on the planning board of the Chicago Peace Museum and a member/supporter of Woman Made Gallery. She received a BA from the School of the Art Institute of Chicago and her work has been exhibited nationally and internationally.
Joyce Owens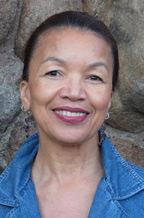 Joyce Owens is an educator and the curator at Chicago State University. A master artist, she recently was awarded a Ragdale Fellowship and the Award for Excellence in Visual Arts from the African American Arts Alliance. She is an active member of Sapphire and Crystals, a Chicago-based African American women arts collective and has curated many of its exhibitions. Owens earned her Master of Fine Arts degree in painting from Yale University and her BFA from Howard University. Her works are included in scores of public and private collections and publications. Arts blog: Joyce Owens: Artist on Art. Website: www.joyceowens.com
Judith Roth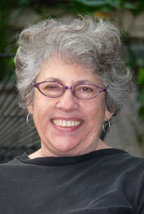 Judith Roth is an artist, educator and artist advocate. Born in Boston, she has a BFA from Tufts University and Boston Museum School and has taught figure drawing and painting for many years at the School of the Art Institute of Chicago, Columbia College and The Art Center in Highland Park. As president of the Chicago Women's Caucus for Art (CWCA) 2001-2005, she founded The Ravenswood ArtWalk to engage her community in Chicago Artists Month. Her artwork has been widely exhibited, and is represented in many private and corporate collections.
June Spiezer - CWCA Special Recognition Award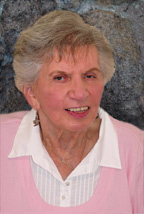 June Spiezer and her late husband Francis, have been promoters of the Chicago art scene for decades. Together, they created a significant collection that represents more than 30 years of Chicago art, and includes many notable Chicago-based women artists, such as Phyllis Bramson, Anne Farley Gaines, Nina Levy, Gladys Nilsson, Lorraine Peltz and Hollis Sigler. Their collection helped, inspired and propelled artists who realized their artistic efforts were appreciated and supported.